M.E.S. READING ROOM STAFF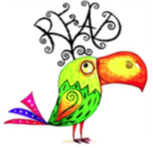 I graduated from the University of Maine in Farmington in 1995 with a B.S. in Biology. I began my teaching years in Manchester a year later. During my tenure in the Maranacook district I've worked in special education, taught high school biology and for the majority of the years worked with students under the guidance of the Literacy Specialist at Manchester Elementary School. During my free time I enjoy spending time with my family and friends whether it be attending sporting events for my two daughters, hiking trails across the country or relaxing at home in front of a movie or good book.

In 1994, I graduated from the University of Maine at Farmington with a B.S. in Early Childhood Special Education. Following graduation, I joined the Maine General Childcare Program. After getting some experience working in childcare, I decided to change directions and started teaching nursery school. I taught nursery school for 15 years and found my time there rewarding. We focused on an emergent curriculum which was child initiated. We implemented the early learning guidelines (now common core) into our program as we became an accredited facility. When my youngest daughter was getting ready to go into kindergarten, a literacy Ed tech position became available at MES. It was a difficult decision to leave nursery school but I knew I was ready for another challenge. In 2012, I joined the faculty at Manchester and continue to be amazed at the positive impact our literacy support gives students. I live in Manchester with my husband and three daughters.